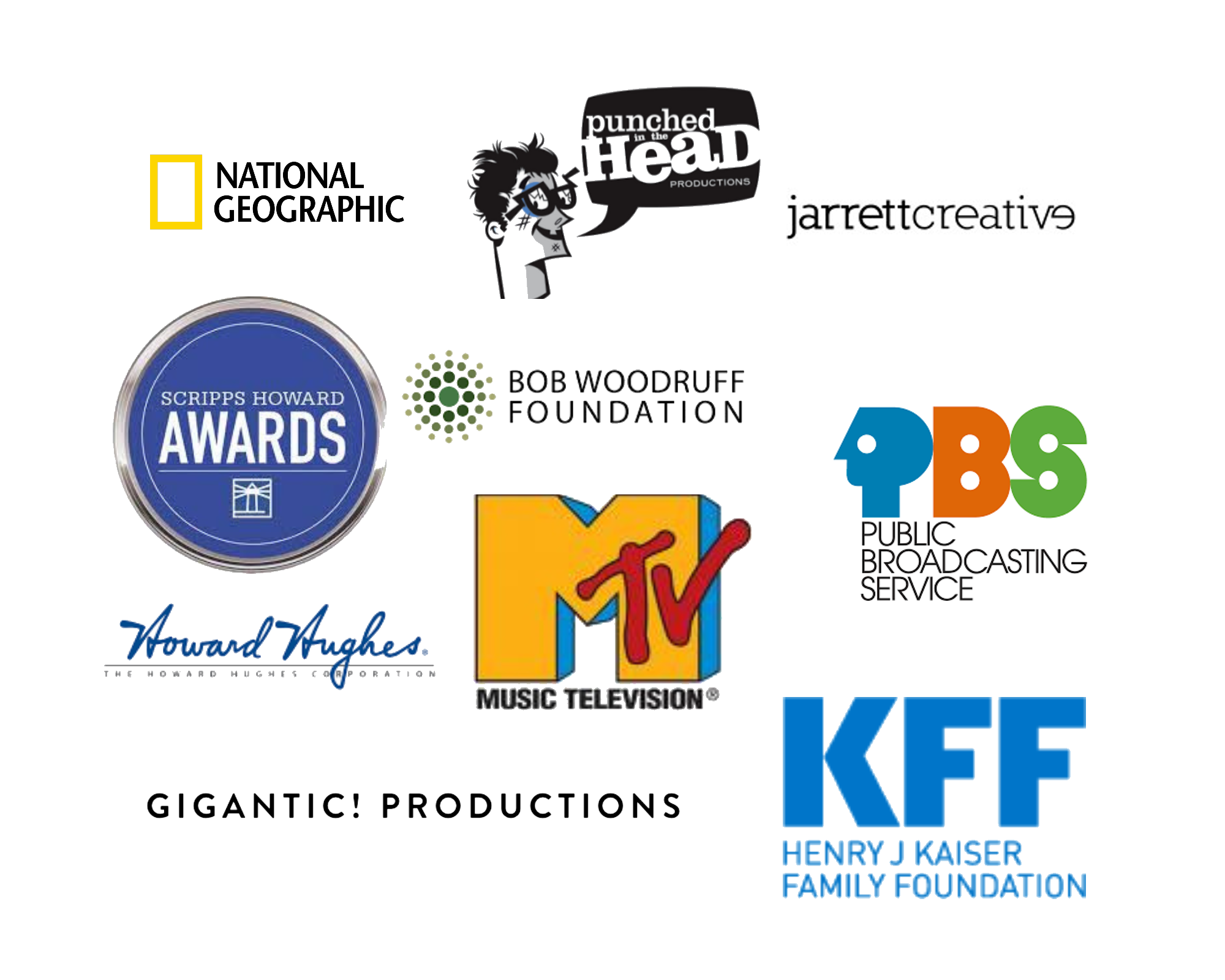 Since 2008, Chickpea Media has worked in print, online, and onscreen to help creators and companies tell their stories. From narrative development of long-form programming to scripts for live events, thought leadership platforms, copywriting, verbal identity, corporate communications, and every manner of writing and editing, we listen carefully, revise thoughtfully, and collaborate with ease.

How can we help tell your story?
From my first Zoom meeting with Amy to meeting her on stage rehearsing for our big event, she projected an unflappable, "we got this" attitude. The proof was in her empathetic and authentic script, which appealed perfectly to our audience. She mastered several voices, and was fast and precise with versions and edits. I look forward to working with her again soon.
-ANNE MARIE DOUGHERTY    CEO, Bob Woodruff Foundation

Amy is whip-smart, thoughtful, and has an incredible way with words. From research and development to writing and polishing, she elevates everything she touches.
-BETSY FORHAN  Executive Producer,  National Geographic Channel
When it comes to writing treatments, voiceover and documentary scripts, Amy Brill has been my secret weapon of choice for over 20 years. Whether she comes in from the start to help make sense of a new concept or joins late to provide polish and wit, Amy makes quick work of challenging assignments and improves our projects at every stage. Indeed this endorsement would be far better if I could have hired Amy to write it for me.
-CHERYL HORNER  President, Gigantic! Productions
Amy is everything you want in a script writer: full of ideas, efficient, and willing to revise until it's right. She has a great ability to write for a speaker's distinct voice, so they sound natural and confident. Even under intense deadline pressure, her work brought our live event to a new level of professionalism.
-MICHELLE STERN Independent     Producer
Amy is an insightful, strategic thinker and her skills as a wordsmith, writer, copy editor, and producer are always key to a project's success. Her professionalism and work ethic ensure that the job always gets done to the highest standards and on schedule. I have enjoyed working with Amy and she is truly an invaluable resource.
-CRISTINA CARLSON, Media and Communications Strategist